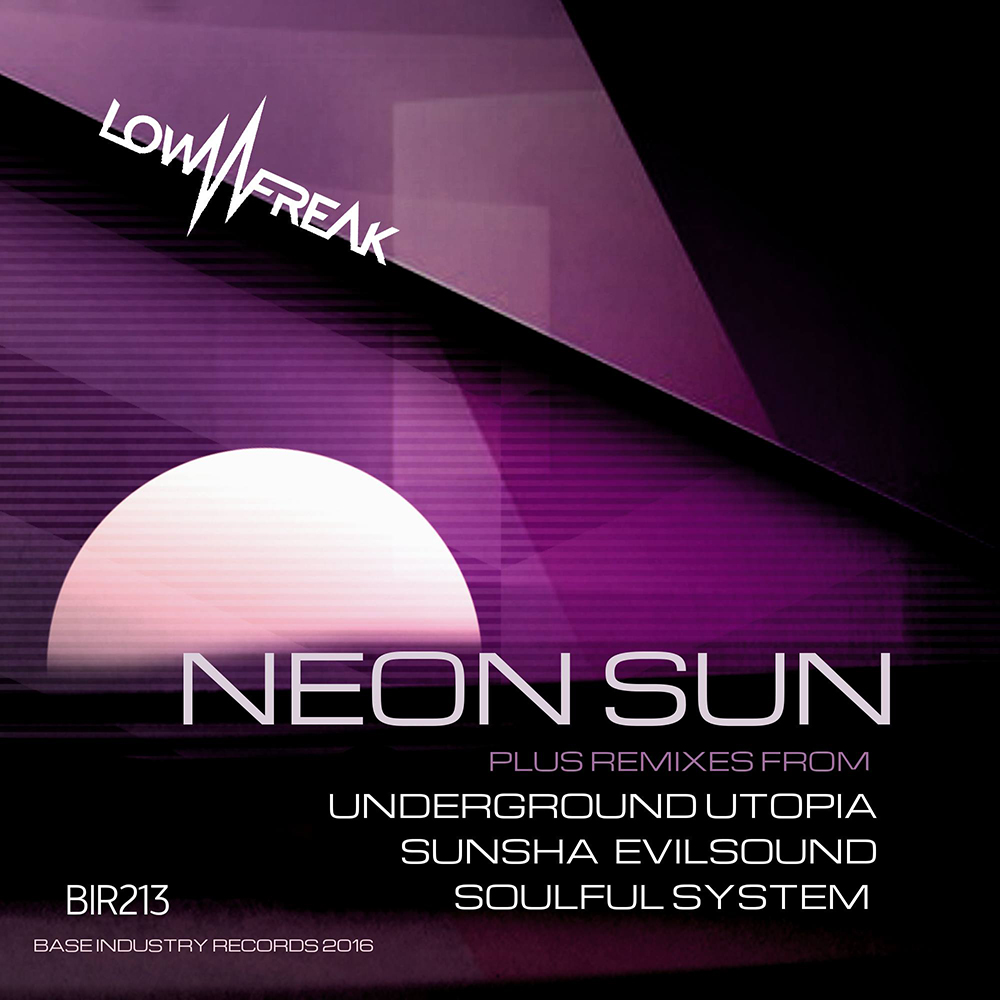 Artista: Lowfreak
Título: Neon Sun
Formato: Digital / Single
Discográfica: Base Industry Records (USA)
Referencia: BIR213
Estilos musicales: Breaks, Tech-Breaks, Tech-Funk
Fecha de lanzamiento: 27-05-2016
Remix para el single "Neon Sun", del productor iberoamericano Lowfreak, que sale al mercado a través del sello estadounidense Base Industry Records.
Release Notes:
Exclusive Beatport only release out May 27th, Worldwide release June 10th... Remixes from EvilSound, Sunsha, Underground Utopia and Soulful System. The highly anticipated release of "Neon Sun" from Base Industry Records flagship artist Lowfreak, otherwise known as Toni Ramos, is nothing short of amazing. Demonstrating his ability to take you somewhere beyond typical club bangers with no soul, this journey will lead you through another realm. Driving tech 4/4 breaks are the backbone to the ever evolving storyline. Neon Sun is being released along with some heavy remixes. DJ Mag's EvilSound takes it dark and nuskool before exploding into the feel good breaks. iBreak's Alexander Sunsha brings his massive rendition that is heavy on the jungle breaks while keeping the level of bass-face to a maximum. Veksler Records' artist Underground Utopia takes us back to the feel good vibes of the early 90's with his retake on the pianos. Rounding the EP off, Germany's Soulful System gives us his unique progressive mix.