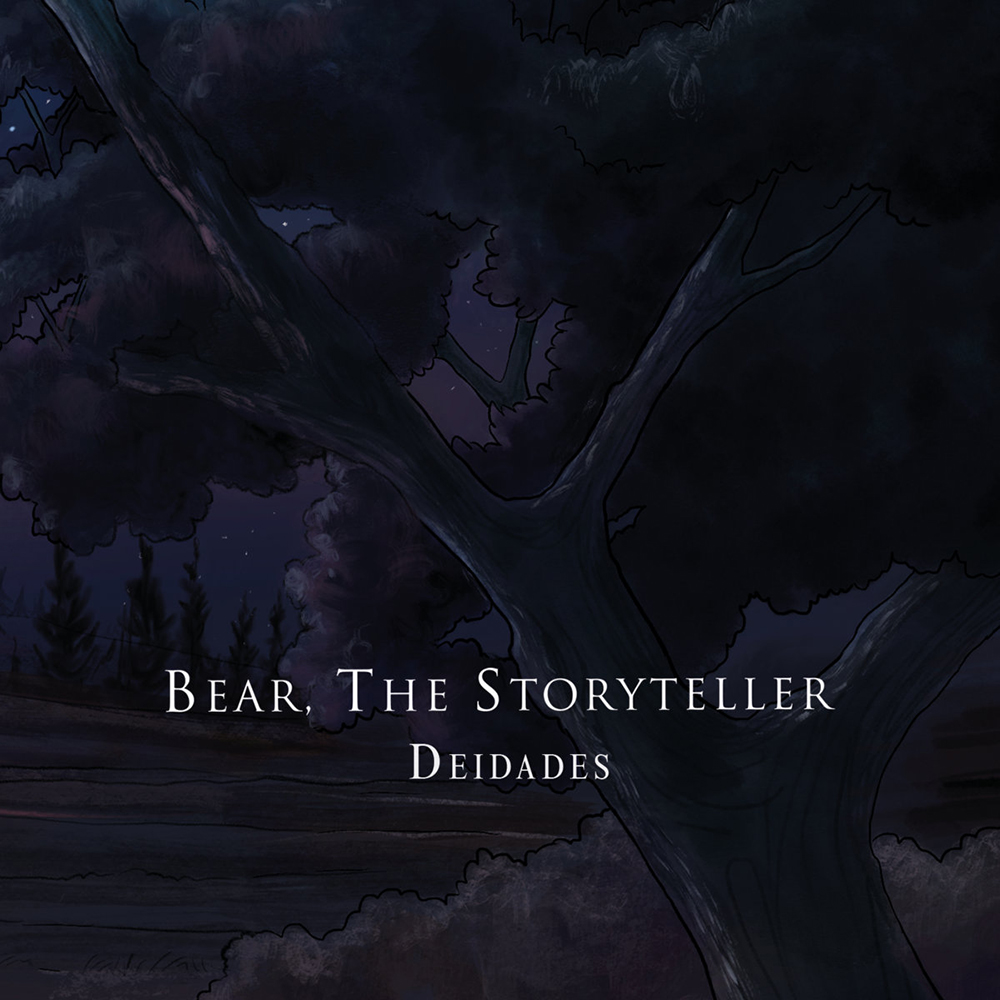 Artista: Bear, The Storyteller
Título: Deidades
Formato: CD / Álbum
Discográfica: Darkwoods (España)
Referencia: CODEX V CD
Estilos musicales: Neofolk, Postrock, Ambient
Fecha de lanzamiento: 25-03-2020

Grabación del álbum realizada en EvilSound Studios (Córdoba). También incluye una colaboración electrónica en el ritmo del último track a cargo de EvilSound.
Release Notes:
DEIDADES, the debut full-length studio album by the Spanish Instrumental Dark Folk project BEAR THE STORYTELLER. To be released by The Order of the Yew in the Winter of 2020. The Order of the Yew is a sublabel of Darkwoods devoted to the elder wisdow and heritage.

Classical guitars, composition and album concept by Rafa Merina.
Bodhrán by Cristina Mejías (From Deilín and Cairdean).
Hurdy Gurdy (Zanfoña) by Teresa Peciña (From Vael).
Winds in Nuberu by Rafael Viudez (From Deilín and Cairdean).
Electric guitar in Alzur by Afonso Dorido (Homem em catarse).
Electronic base in Alzur by Eduardo Carbonell (EvilSound).

Recorded in EvilSound Studios (Córdoba, Andalucía).
Hurdy Gurdy recorded in California Studio (Madrid).
Mixed in La Mina (Sevilla, Andalucía).
Mastered in Skyhammer Studios (Liverpool).
Art by Sina Simbürger.
Prensa:
• Metal Korner
• Pagan Folk Music
Sesiones de grabación: