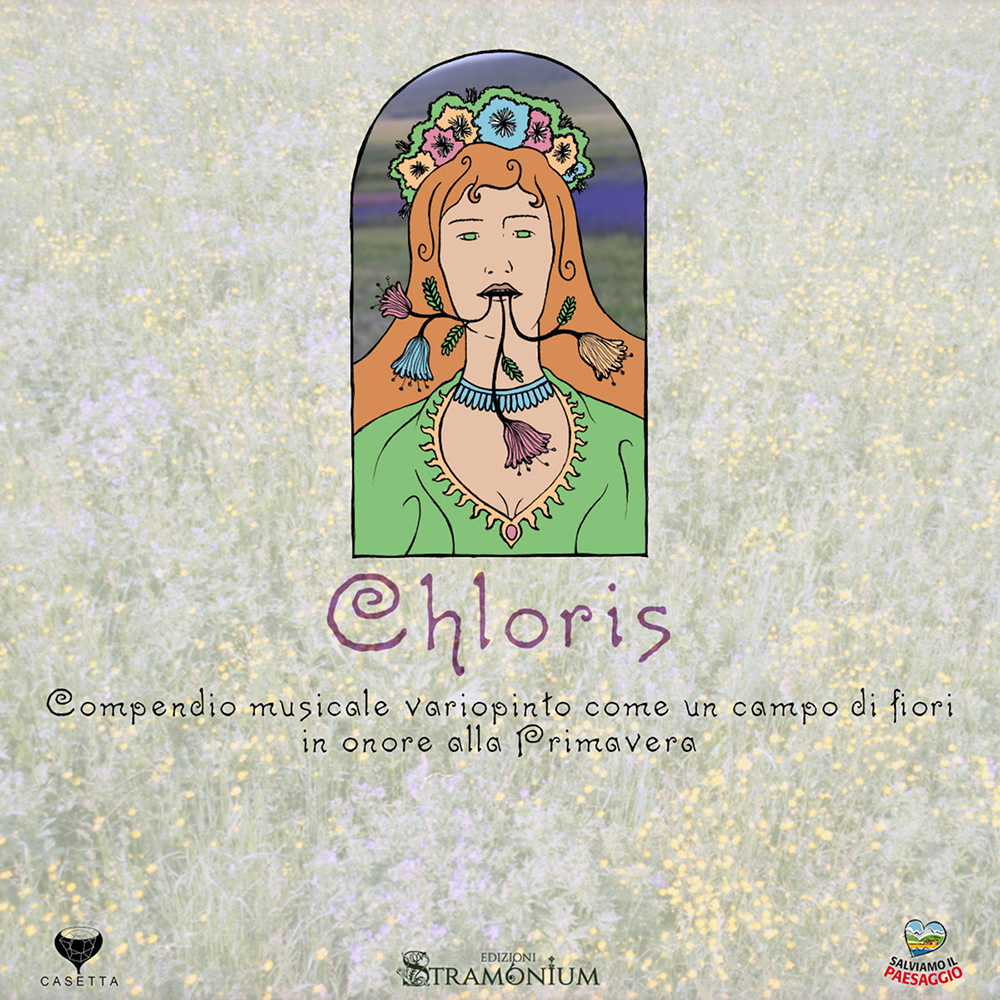 Artista: Varios Artistas
Título: Chloris
Formato: Digital / Recopilatorio
Discográfica: Edizioni Stramonium
Referencia: Ninguna
Estilos musicales: Neofolk, Postrock
Fecha de lanzamiento: 20-03-2020

Grabación del single "Deganta", del artista Bear, The Storyteller, incluido en el recopilatorio "Chloris" publicado por el sello Edizioni Stramonium.
Release Notes:
Chloris, music compendium dedicated to Spring. Multi-coloured as a flower field, without restrictions of genres or confines, against grey asphalt's homogenisation. Available from Spring equinox 03/20/2020 in "name your price" on Edizioni Stramonium's bandcamp. All donations will be devolved to Salviamo il Paesaggio.

Un recopilatorio de Edizioni Stramonium que incluye una canción de nuestro artista Bear, The Storyteller, junto otros 22 tracks de Troubadours Art Ensemble, Agota Zdanavičiūtė, Foreigner, Boschivo, Faia, The Star Pillow, L'Errante, Medhelan, Ensemble La Fontegara, Murmur Mori, Robert Mandel, Julinko, The Haunting Green, Ensemble Syntagma, Submental Orchestra, L'Ira dell'Agnello, Zyklus, Ductia, qqqØqqq, Kings & Beggars, Senderos de Viento y Golden Heir Sun.